Get Fast Help With Your Car Fob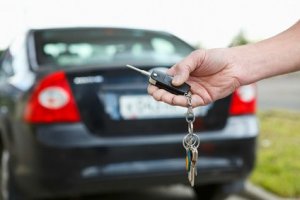 Do you require assistance repairing or replacing a malfunctioning car fob? These important items sometimes stop working. If you encounter a problem with your car fob, simply give us a call.
We provide automotive locksmith services in Maryland and DC. You won't need to schedule appointments with us weeks in advance with our mobile units that are on call 24-hours a day. And, we respond quickly to customer requests for assistance.
Complete Locksmith Services
Request our locksmith services at any time of the day or night!
Fast 24-hour locksmith services
Automotive locksmith services
Residential locksmith services
Commercial locksmith service
Safe and vault services
Door services
You'll receive courteous, fast assistance from our fully licensed, bonded and insured company. We make customer satisfaction our top priority!
High-Tech Key Fobs
Technically, a key fob consists of a mobile hardware device used for security purposes. This tool enables the authentication of the user to permit access to a computerized network.
Unfortunately, customers still sometimes encounter a variety of fob concerns. You can depend on us to assist you in resolving many types of key fob problems. We help replace malfunctioning car key fobs and garage door fobs. We also install batteries in both car and garage key fobs.
We work on all automotive makes and models of vehicles, both foreign and domestic. Since we travel to your location to provide services, you won't need to hire a towing company to transport your vehicle to a dealership in order to obtain locksmithing assistance from us. We can perform on the spot fob repairs.
Why Customers Appreciate Us
We offer customers some important advantages. Just consider a few of these benefits:
Availability around-the-clock
Fast response times
Friendly, considerate technicians
The skills of fully trained expert locksmiths
Competitive prices
Up front, fully disclosed pricing policies
Attractive discounts for senior citizens, members of the military and crime victims
An ironclad full year warranty on new locks
A complete emergency locksmith service
Dependable services from a local locksmith
Contact Us
Call us to obtain car fob replacement, or any other skilled locksmith, safe or door services. We assist people throughout Maryland and the District of Columbia with a wide array of lock and security-related concerns. Think of us whenever you need the assistance of an honest locksmith!