Enjoy All The Benefits Of Profile Cylinder Locks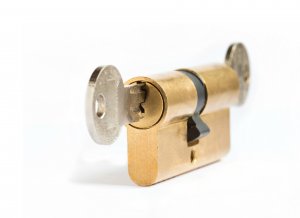 If you need locksmith services in Maryland and DC you should look to Right on Time Locksmith for all of your 24-hour lock and key needs. We provide the full spectrum of lock services including the installation and repair of profile cylinder locks for your home or business.
The Importance Of Using A Professional Locksmith
A professional locksmith can mean the difference between a quickly resolved issue and an inconvenient and expensive delay. Because of the wide variety of lock types in use today, it is important to ensure that your local locksmith is someone who is trained with all types of locks, from traditional cylinder locks to today's increasingly common electronic locking mechanisms. Our skilled locksmiths are fully trained on all types of commercial and residential locks and so we can quickly repair, install or modify your locks to your satisfaction. Plus, our local, mobile units are fully equipped with all the latest tools so we can handle any job on the go.
We stand behind our work and offer a 12-month warranty on all of our new locks. By doing so, we can assure all of our customers that no matter what happens, we'll be there for them. And, we are a licensed, bonded and insured business with a great deal of experience in providing our customers with the help they need to ensure their property's security.
Benefit From Our Fast And Convenient Services
We offer convenient and inexpensive services for all types of locks, ranging from deadbolts to advanced electronic and profile cylinder locks. For our clients, we offer 24/7 availability, coupled with a fast response time to ensure that you are not left out in the rain when you need help with a damaged automotive lock. Furthermore, we offer upfront pricing, in order to ensure that our clients know exactly what the cost will be before we start work.
In addition, we offer a 15 percent discount for crime victims, military personnel and senior citizens.
What Are Profile Cylinder Locks?
A profile cylinder lock is a locking system that has become increasingly popular among both home and business owners. Most importantly, a cylinder lock uses a cylinder that can be easily rekeyed by a residential or commercial locksmith. In this way, if the key is lost or the owner decides to change the key, the process can be accomplished quickly and cheaply.
Furthermore, cylinder locks can be keyed to several different keys, allowing for both a master key that can open all the locks and keys that are restricted to specific locks. Our trained staff can help you determine what type of profile cylinder lock installation will best suit your professional and personal needs.
Profile cylinder locks provide the following advantages:
Property owners and managers can keep a single master key that will allow access to the entire property.
It is easy to limit an individual's access to those areas that he or she is authorized to be in.
Losing a key does not require the replacement of all of the facility's locks.
For rental properties, a local locksmith can quickly rekey the locks to prevent unauthorized access by previous tenants.
Profile cylinder lock repair can be quickly accomplished without interfering with your access to the property.
If you need a help with a lock, whether it is for a routine installation job or a situation demanding the immediate services of an emergency locksmith, our business is ready and able to provide you with the fast and professional service that you need in today's economy.
We have offices in Rockville, MD, as well as mobile units that can help anyone living or working in the area. Contact Right on Time Locksmith today to find out how we can help you ensure that your property is safe and secure.