High-Security Grade 1 Locks
Keep Your Property Safer With Grade 1 Locks
Usually, we don't think about our locks and keys that much until we have a problem that requires the services of someone who understands locks. Apparently, this is nothing new, the history of locksmithing goes back over 4000 years, dating back to Ancient Egypt. Although the object is still the same, securing our property, the methods used have improved significantly. That means you can benefit from high-security grade 1 locks to protect your property!
Today's locks are high-tech devices that should be installed by highly trained technicians. As your top provider of lock services, we can offer much more than simply getting you back into the house. We are Right on Time Locksmith and we will not only save you time and money, but our assistance will give you peace of mind knowing that you have the strongest locks available on the market. If you are searching for locksmith services in Maryland and DC, we are here to meet your needs quickly and professionally.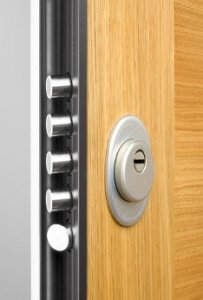 Why Choose Us?
24/7 Availability, fast service when you need it
Upfront Pricing, no hidden costs
We offer a 12-month warranty on new locks
15% discount to crime victims, military and senior citizens
We are licensed, bonded and insured
Grade 1 lock repair
Our locksmiths have been trained to offer fast, reliable and friendly service with every locking or unlocking need; we are experts in commercial as well as residential applications.
Residential Services
We will come to your home, apartment or condominium with our mobile service workshop. You can rest assured we are ready and able to provide any residential locksmith service you need.
Re-key Locks
Lock upgrades
High-security locks
High-tech locks
And a whole lot more!
Commercial Services
Our commercial technicians are very experienced in providing your business with the security it needs. We can have a commercial locksmith on site whenever you need one. We offer a commercial lockout service that is available 24/7, and that is only the beginning of what we can do for your business.
We install or repair all types of locks and cylinders
Offer keyless access systems
Use high-security locks and cylinders
Install alarm systems
Intercom systems
Safecracking and installation
It's true:
There are many different types of locking devices available, you can easily find these at bargain prices. The question is why you would go to the time and expense to install an inferior lock?
We recommend:
High-security grade 1 locks are a great choice for both your home and business. A high-security grade 1 lock is one that has received the highest certification from the American National Standards Institute an agency that ranks performance for residential and commercial hardware. These locks are drill and pick resistant and offer the most protection against duplicate keys. A grade 1 lock installation will offer you superior protection and avoid your changing locks again in the future.
In short:
We are a 24-hour locksmith that offers fast, reliable, guaranteed low price, and friendly service. The next time you need an emergency locksmith, need your locks repaired or replaced, or any of the many services we provide we hope you will let us serve you.