We Install And Maintain Master Key Lock Systems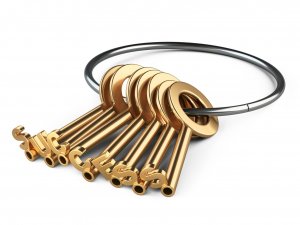 Have you ever considered the important benefits of installing a master key lock system in your home or business?
If so, you can count on Right on Time Locksmith for all your installation and repair needs.
We offer comprehensive commercial locksmith services in Maryland and DC. Call us anytime you require the assistance of an honest, skilled local locksmith!
Our Locksmith Services
As a 24-hour locksmith, we maintain availability on an around-the-clock basis. You can contact us whenever a lock-related problem arises. We take great pride in answering customer service requests quickly.
Our mobile locksmith units travel to your location to provide expert locksmithing assistance. We offer a complete range of emergency locksmith services! Our fully licensed, insured and bonded technicians possess training as both residential and commercial locksmiths. When you request our assistance, we'll arrive with the specialized tools and supplies required to solve many different types of challenging lock-related security problems.
Reasons To Select Us
Customers prefer us because we offer excellent service. Consider choosing us if you seek:
Capable locksmithing assistance
Fast response times
Availability on a 24/7 basis
Friendly, professional locksmithing services
Competitive rates
Fair, upfront pricing policies
Awesome discounts for seniors, military personnel and crime victims
The Importance Of A Master Key Lock System
Perhaps you've contemplated installing or modifying a master key lock system recently? Count on us to complete this complex work professionally for you! A master key system enables the use of individual locks with unique keys. However, a "master key" can access all of the locks.
This type of system holds value in many situations. For example, it enables an apartment property management company to provide tenants with keys which will not open one another's apartments. However, the management firm can gain access to the entire complex in emergency situations with the assistance of a master key.
Companies Benefiting From Master Key Lock Installations
Homeowners may choose to implement a master key system to ensure the property owner can access every lock in the residence using a single key. However, businesses utilize master key systems more often than private individuals. In fact, some companies implement sophisticated double or even triple-tiered master key systems, providing for different levels of administrative access. Right On Time Locksmith can assist your firm with both master key installation and master key repair.
Just consider a few businesses and institutions which frequently derive benefit from deploying master keys systems:
Property Management Companies
Real Estate Brokers
Commercial Landlords
Hotels, Motels and Bed And Breakfast Establishments
Schools
Hospitals
Government Offices
Law Enforcement Agencies
Car Rental Services, and More!
Our Guarantee To You
You can count on us to perform skilled, accurate work. We also provide a 12-month warranty on all new locks.
For example, if you've contemplated installing a master key system, you can discuss this project with us. Our talented mobile locksmiths sometimes perform complex locksmithing assignments!
Contact Us
Call Right On Time Locksmith to request any locksmithing service, including the implementation of a new master key lock system in your home or business. We serve customers throughout Maryland and the District of Columbia!