Obtain Qualified Fire Safe Services With Us And Keep Your precious Belongings Protected!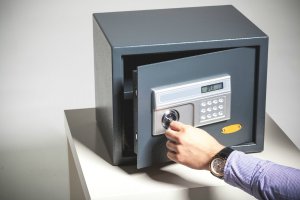 Have you given serious consideration to protecting your valuable household and company belongings from fires, thefts or other calamities? Every year, unexpected disasters exact a heavy toll on residential and commercial property owners. These unwelcome events sometimes cost lives and cause injuries. They also frequently result in the loss of important personal property. That is why is is so important to store your valuables in a fire safe.
You can take steps to protect your valuables. Store items such as bonds, stock certificates, bullion, ephemera, jewelry, family heirlooms and treasured photos in a secure, durable fire safe professionally installed by Right On Time Locksmith. You'll increase the chance of retaining your property if a natural disaster or a burglary occurs.
All About Right On Time Locksmith
We provide well-qualified locksmith, door and safe and vault services in Maryland and DC. We supply the skills of fully licensed, bonded and insured technicians for your peace of mind on every job we do.
You can trust our experienced team of experts to help you secure valuable personal assets. We offer both residential and commercial fire safes.
The Importance Of Fire Safes
What characteristics distinguish fire safes from ordinary ones?
A strongbox or "coffer" supplies a tamper-resistant location to store valuables. However, a "fire safe" offers additional protection against the impact of high temperatures and fires.
Basically, these safes enable stored property to survive disasters. Valuables placed within a regular safe may not fare as well by comparison.
Why You Should Choose Right On Time Locksmith
As a firm specializing in safes and vaults, We offer advantages to customers seeking professional fire safe services.
Our top 10 Advantages:
The skills of well-trained, local 24-hour locksmiths
A full spectrum of available residential, automotive, commercial and emergency locksmithing services
Services on demand
Fast response times
Licensed, bonded and insured mobile technicians
A great selection of durable fire safes
Complete fire safe services, including installation and repair
Discounts for seniors, crime victims and the military
A 12-month warranty on new locks
Fair, upfront pricing
Our Fire Safe Services
We offer important fire safe and locksmith services in Maryland and DC. Both commercial customers and private individuals call upon us for assistance selecting, installing, troubleshooting and repairing fire-resistant safes. We know this technology very well.
Fire Safe Installation: Let our skilled locksmiths help you install a fire safe in your home or commercial facility. Today, some of these safes include sensitive temperature-monitoring equipment and alarms. We'll help you by furnishing complete installation services.
Fire Safe Cracking: Have you become shut out of your own safe? Simply contact us. Our technicians respond to emergency requests courteously and quickly. We'll perform qualified safe cracking to help you test the effectiveness of your fire safe, or to enable you to regain access to the contents after an accidental safe lockout.
Fire Safe Repair: We also furnish a full range of safe repair services. Let us help you by refurbishing a worn or damaged safe. We can repair a wide variety of lock mechanisms. You can ask us to install replacement locks also.
Contact Us!
Contact Right On Time Locksmith for professional assistance selecting, installing, cracking or repairing safes. We provide services throughout Maryland and the District of Columbia!