Get New Car Keys Quickly When You Call Us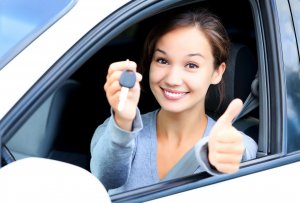 One of the mishaps of owning a car is losing your car keys or having your key break. Such a situation leaves you wondering how to get a solution. In this scenario, record your car's vehicle identification number, year, make, model and then call, Right on Time Locksmith. We are your local mobile locksmiths and we provide the fastest car key replacement services around.
Who Are We?
Our company, Right on Time Locksmith serves locations throughout the Maryland and DC Metro areas. Since we understand that you may require car key replacement services anytime, our experts are dedicated to giving you 24-hour assistance and have proved to be the most reliable emergency locksmiths in MD and DC. Our local teams are always prepared to travel to your location and get you a new key right away.
What Makes Us Different From Other Locksmith Service Providers?
Unlike our competitors, we work with a professional team of experts that is licensed, bonded and insured so you never have to worry about damages or low-quality work. Besides working with a certified team, our experts are friendly and honest.
That's not all!
Before we begin work getting you a new car key, our automotive locksmiths will assess the situation and present you with an upfront price to get you financially prepared. And, we give a 15% discount to crime victims, members of the armed forces and seniors.
Contact us anytime, and our 24-hour locksmiths will respond to your issue within the shortest time possible. And, if we fix your car with a new lock, take advantage of our 12- month warranty.
Our Car Key Replacement Solutions
We solve all problems regarding lost, stolen or broken keys. Some of our services include:
Transponder Keys
Most cars use transponder keys. A transponder key has a transmitter that communicates with your vehicle's ignition switch to start the car. To replace or reprogram a transponder key require the skills of an experienced expert since your vehicle will not start if the copy lacks a proper signal.
Laser Cut Keys
To replace laser cut car keys after you have lost them may be difficult because the machines used to make a copy of the keys are expensive and not all locksmiths carry them. But we do! A working duplicate also requires careful cutting to ensure that the shank is smooth, or else the copy won't work. Our mobile units are equipped with the necessary equipment to make sure that your lost laser cut keys are replaced.
Ignition Switch Repair
Besides losing your car's keys, sometimes you may encounter an unexpected situation whereby your car key breaks into the ignition switch. In this case, you need both a broken car key replacement and ignition switch repairs. We have the special equipment to extract the key without damaging the lock.
Car Fobs
If you need to replace your car fob or have it reprogrammed, then you have found the best service provider. Our technicians have the right equipment to ensure that your problem gets a quick solution regardless of the vehicle model.
Lost Or Stolen Car Keys
We have the state of the art equipment to duplicate keys of any vehicle design. Our locksmith will only need your vehicle identification number and personal identification documents to get you behind the wheel within a short time. Contact our locksmith services in Maryland and DC to get the ultimate solution to your lost or stolen car key replacement.
---
Tips To Keep Track Of Your Keys
To avoid losing your keys make sure to use a brightly colored key holder to help you locate them in a hurry. Additionally, make a copy of the keys and store them separately.
Before you call us:
We recommend taking an extra minute to double check everything before you request our car key replacement services. Often times, we overlook things when we are in a rush or stressed out. Double check your bag or pockets and even take a quick walk back to your last location if you can.