Keep Your Valuables Safer With Secure Modern Wall Safes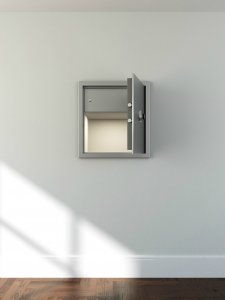 Today, secure modern wall safes assist many households and businesses in concealing valuables. Both residential and commercial wall safes sometimes play an important role in thwarting burglars.
When you seek dependable locksmith services in Maryland and DC, including the installation and repair of safes and vaults, we hope you'll contact us, Right On Time Locksmith. Our fully licensed, bonded and insured locksmiths possess expertise servicing many different types of locks and safes.
The Benefits Of Choosing Right On Time Locksmith
We are your local experts for all types of emergency locksmith services. When you need a 24-hour locksmith to provide skilled automotive, commercial or residential services, give us a call! We install and replace locks, safes, vaults and doors.
We take great pride in responding rapidly to customer requests for our assistance. A malfunctioning or jammed lock sometimes requires immediate attention.
Our customers choose us as their preferred local locksmith for many reasons. Here are the top 6 reasons:
Competitive upfront pricing
24/7 availability
Fastest response times in the area
The skills of expert local locksmiths and door installation technicians
A solid 12-month warranty on all new locks that we install for you
Generous discounts available
Wall Safe Installation
Contact us to perform complete wall safe installation services. We work on both commercial and residential units. We'll help you select a new safe and place it securely at the optimum depth inside a designated wall.
Avoid safe problems at a later date by seeking well-qualified, experienced installation services from our firm from the outset. We'll make certain your safe receives sufficient structural support to remain in place without damaging your building.
Our Safe Cracking Services
At the request of safe owners, we'll help evaluate wall safe security by performing safe cracking. This service can also assist customers who have become locked out of their own safes.
Don't attempt to unlock a jammed wall safe yourself! Call the qualified experts at Right On Time Locksmith. We'll take care not to damage sensitive locking mechanisms.
Obtain Skillful Wall Safe Repair
If you have sustained damage to a wall safe in Maryland or the District of Columbia, ask our team of experts to provide capable safe repair services. Sometimes tampering with certain types of wall safes results in a locked or jammed mechanism. By calling us quickly, you may obtain helpful assistance in determining the cause of a malfunction.
Our skilled locksmiths possess the specialized tools and training required to resolve many wall safe problems. We emphasize superb customer service!
More Information:
Contact us anytime to discuss our safe and vault services in Maryland and DC. We possess the technical expertise to resolve a variety of concerns. Use our services to help protect your valuable property more effectively!
---
A Pair Of Famous Locksmiths
Modern wall safes benefit from the genius of two Nineteenth Century brothers: Charles and Jeremiah Chubb of Wolverhampton, England. The pair designed and manufactured safes and locks during the Victorian Era.
Jeremiah invented the Chubb detector lock in 1818, a mechanism widely utilized in early safes. It reveals tampering attempts. Sir Arthur Conan Doyle, the inventor of the fictional character Sherlock Holmes, even referred to the famous lock-manufacturing brothers in his writings!