Obtain Expert Floor Safe Solutions For Your Home Or Business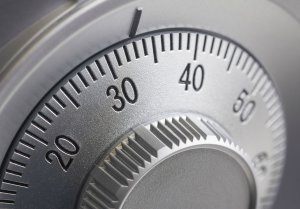 Do you ever keep valuables in a floor safe? In the United States, safes have supplied a way for people to ensure extra secure storage for their valuable personal property at least since the Colonial Period. Businesses and homeowners sometimes conceal sturdy flooring safes beneath removable floor boards, tiles or carpeting, for instance.
If you think safes and vaults might enhance the security of some of your belongings, call Right On Time Locksmith for assistance. We install and repair both residential flooring safes and commercial flooring safes for customers.
Right On Time Locksmith
We offer a full range of skilled automotive, residential, commercial and emergency locksmith services. We also furnish doors services and safe and vault services in Maryland and DC.
You can depend on our reliable 24-hour locksmith firm to respond quickly to requests for safe and vault assistance.
Why Customers Rely On Us
Why should you consider hiring us? Just consider some of these reasons:
Obtain skilled locksmith, vault, safe and door services
We maintain 24/7 availability for your convenience
Our fast response times and up front pricing will please you
Our fully licensed, bonded and insured technicians provide quick, friendly service
We provide discounts to seniors, crime victims and members of the military
Obtain a solid 12-month warranty on all new locks!
About Floor Safes
In Tudor England, the owners of country estates sometimes installed conveniently hidden compartments beneath wooden floors. People have concealed things beneath floors for literally centuries.
Perhaps then it comes as no surprise modern households and businesses often seek flooring safe installation and repair services, too. Performing this work correctly requires training and locksmithing skill.
Our Floor Safe Services
Our service area extends throughout DC and Maryland. Call us to request these important services:
Floor Safe Installation: Our locksmiths possess the skills and specialized equipment required to install floor safes. You can ask us to integrate your safe into an access control system or a security system.
Floor Safe Repair: If you encounter a malfunction with a lock or door on your safe, simply call us for fast, dependable assistance. Our team of experts will diagnose the problem and offer quick and affordable solutions.
Floor Safe Cracking: Sometimes vault owners ask us to perform safe cracking services. This skill may enable the recovery of personal items from a locked floor safe. It also enables owners to evaluate floor safe security.
Residential Floor Safes: We will dispatch highly qualified experts to address problems with residential floor safes. Enjoy a greater sense of security by installing your home safe in a well-concealed location.
Commercial Floor Safes: Ask us to furnish comprehensive locksmith and safe services in connection with a business safe installed in the floor. We can arrange to undertake locksmithing and safe assignments at the most convenient time for your company's daily operations.
Further Information:
Call us to obtain complete locksmith services in Maryland and DC. We'll help you extract a broken key from a car ignition, resolve an accidental office or home lockout or request flooring safe cracking services on demand!