24 Hour Maryland Emergency Locksmith Services for Residential, Comercial & Auto Lockout
Call Us For Emergency Locksmith Services Anywhere in Maryland And Stress Less
Whenever you require the services of a capable emergency locksmith in Maryland or the District of Columbia, you can depend upon the skilled technicians of Right On Time Locksmith. We provide fast, well-qualified 24-hour locksmith assistance to customers throughout this area.
Your satisfaction matters to us. We take pride in offering reliable assistance on short notice. Call us at any hour of the day or night.
A Full Spectrum Of 24-hour locksmith services
We supply a complete range of emergency locksmith services. We can also help you with emergency repairs or installations for residential and commercial doors and immediately care for your vault and safe needs.
And if that wasn't enough…
Our emergency services in Maryland include: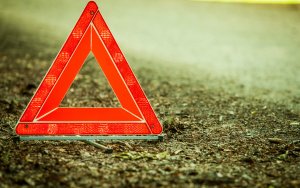 Our customers appreciate us because we offer:
Fast response times
The services of a qualified and experienced local technician
Availability on a 24/7 basis
Fair upfront pricing
15% Discounts for seniors, crime victims and military personnel
Fully licensed, bonded and insured technicians
A solid 12-month warranty on all new locks
When Fast Response Times Matter
If you've ever experienced a lock-related emergency, you can appreciate the importance of locating a fast, dependable, honest locksmith. We respond to request for our assistance at any hour of the day or night, every day of the year. You'll appreciate our professionalism and friendly manner as well. Because let's face it, emergency lockouts are stressful. But with our excellent customer service, we help make these difficult situations a bit easier to deal with.
Although the police have worked hard to reduce crime rates in DC in recent years, a shockingly high number of crimes against property still take place in the nation's capital every month. These offenses include thefts, larcenies and burglaries. If you suffer an attempted break-in or a burglary, it makes sense to contact a qualified locksmith to assess your lock security.
Accidental Lockout? Get in Touch with us Right Away!
We offer comprehensive locksmith services for your convenience. Contact us whenever a property owner sustains an accidental car lockout, an office lockout, or a home lockout. Our expert team of locksmiths will respond to your request for assistance quickly.
We'll travel to your location to help you regain access to your property. We can also manufacture extra keys for you on the spot. As skilled mobile locksmiths, we carry specialized tools and equipment when performing service calls.
Qualified Burglary Damage Repair Services in MD
Contact us immediately after a burglary to receive a professional locksmith's evaluation of the condition of your residential or business locks. We can examine locks and doors and help you determine whether the mechanisms require re-keying, repair, or replacement. We can also assist you in upgrading your security system with a CCTV system or new keyless entry locks. As an emergency locksmith in DC and Maryland, we help residents and businesses by installing and repairing many different types of locks.
Additionally, we offer several other useful burglary damage repair and prevention services:
We evaluate, repair, replace, or upgrade locks on desks, cabinets, toolboxes, gun safes, mailboxes, and other items
Ask us to perform safe-cracking on your safe to help evaluate its security
We also install and repair locks used in commercial security systems and access control systems
Our company can correctly install new digital locks for you and more
Additional Information
To learn about these and other locksmithing services in DC and Maryland in detail, contact Right On Time Locksmith. We strive to provide fast, dependable service. Call us whenever you require an honest mobile locksmith or door technician!
We offer 15% discounts for Military, Seniors, and Crime Victims.
We accept all major credit cards.
Q: What are 24-hour locksmith services?
A: 24-hour locksmith services refer to locksmith services that are available round the clock. These services are available to help customers in case of emergencies and fulfill any locksmith needs they may have.
Q: What are customers saying about ROTL emergency locksmith Maryland services?
A: Customers are praising ROTL emergency locksmith Maryland services for their prompt and professional response during lockout situations. They have appreciated the locksmith team for their great service and availability to help customers in their time of need.
Q: What is a commercial locksmith?
A: A commercial locksmith is a locksmith who specializes in providing locksmith services primarily to commercial establishments. They are experts in dealing with high-security locks and implementing security solutions suitable for businesses.
Q: What is a residential locksmith service?
A: Residential locksmith service refers to locksmith services offered to homeowners. These services range from lock repair and re-keying to installing high-security locks and security systems for homes.
Q: What is an emergency lockout service?
A: Emergency lockout service refers to locksmith services provided during an emergency situation like being locked out of your home or car. These services are available 24/7 and locksmith technicians can arrive within 20 minutes after a customer gives them a call.
Q: What is a car locksmith?
A: A car locksmith is a locksmith who specializes in dealing with automotive locks and keys. They can help with car lockouts, broken key removal, and making new keys for cars.
Q: What areas do emergency locksmith Maryland services cover?
A: Emergency locksmith Maryland services are available in the DC and Virginia areas and surrounding areas. Services are also offered in Rockville and New Market.
Q: What kind of lock services are offered by ROTL locksmith services in Maryland?
A: Locksmith services in Maryland offer a range of lock services including lock repair, lock re-keying, installation of high-security locks, and implementing security solutions for both commercial and residential purposes.