Find The Perfect Doors For Your Home
Choosing the best residential doors to meet your budget and security needs, and that look great can be a challenge.
But it doesn't have to be!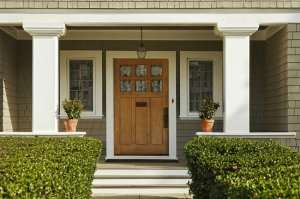 We provide first-rate residential door services in the MD and DC Metro areas. Top service providers are quick to respond to emergency issues, they serve clients day and night, they provide a variety of residential door types at pocket-friendly prices, and they work with licensed and experienced personnel.
That's us! We are Right on Time Locksmith and we are here for all of your door installation and repair needs.
Our company has preserved a reputation as being the best door and safe company. We offer full residential, automotive, emergency and commercial services. We have local mobile units to respond to emergency lock and door issues all day, every day.
Our Door And Lock Solutions
We are your one-stop shop for residential door services. Our technicians have experience in installation, repair and maintenance. Our scope of work encompasses;
Emergency services: We understand that you need a service of urgency if your door breaks down due to accidents, vandalism, inclement weather, forced entry and circumstances you may not prevent. Our skilled door technicians are always available to respond any time to any door emergency.
Pocket Doors: If you want to add aesthetic value to your home alongside saving that space that your hinged door consumes, our pocket door services will give you the solution.
Closet Doors: Depending on your choice, our technicians can fit a swinging, sliding, bi-fold and other modest types of doors to give your wardrobe an elegant look.
Pantry Doors: Conceal your kitchenware with some of our creative pantry doors which give a fantastic look to your kitchen.
Bedroom Doors: We have an extensive collection of bedroom doors that blends with the architect in your living space and safeguards the privacy in your bedroom.
Bathroom Doors: Everyone can appreciate a properly working bathroom door! Your bathroom deserves the right door that can withstand the humid conditions. It's only us who can provide a door with a proper but decorative finish and guarantees you total privacy.
French Doors: Our French doors have different colors and modern styles that fit your home's layout. A French door increases your home's looks and ventilation.
Bi-fold Doors: Bi-fold doors enhance your home's aesthetic value and increase the quality of lighting. Get one from our company and experience the change you desire in your living space.
Interior Doors and Exterior Doors: We have a variety of interior and exterior doors, made of different materials, have different styles and suits any architectural design of your home.
Front Doors: We provide you with front doors made of hard wood, soft wood, metal, and PVC. Our doors are designed to withstand inclement weather, give your home the value and the security it needs.
Entry Doors: Our entry doors are made from a material and design recommended by building professionals. They save your energy and add your home's aesthetic appeal.
Patio Doors/Sliding Glass Doors: Our patio doors are designed to light your living space and match your home's architecture and the freedom to view the outside environment. You can find both the inswing and outswing designs.
Garage Doors: Secure your vehicle with our garage doors made of sturdy and corrosion resistant materials like aluminum and steel. You can hardly miss a design that suits perfectly on your garage.
Pet Doors: Choose a variety of pet doors that are energy efficient and are of different sizes and design to safely lock your pet.
---
Did you know?
Your door can serve you for a lot longer if you clean it regularly, lubricate moving parts, schedule regular maintenance, and replace broken parts.
Contact us 24/7 to request residential door services.