Call Us For Fast Solutions When You Have A Problem With Your Ignition Switch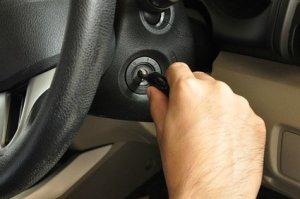 Has your vehicle ever stopped running due to key-related ignition switch problems? A surprising number of drivers in Maryland and the District of Columbia encounter this unwelcome situation every year.
Not to worry! We are Right on Time Locksmith and we offer fast ignition switch repair services 24-hours a day.
If your car key jams or breaks apart inside the ignition, call us! We provide fast, reliable automotive locksmith assistance. We'll help extract the broken pieces of key correctly, without harming your vehicle. If damage has already occurred to the ignition switch, we can replace this mechanism for you rapidly and proficiently on the spot.
A Full-Service Mobile Locksmith
Call us to obtain fast, honest locksmith services in the Maryland and DC Metro areas.
Our full-service company supplies comprehensive commercial, residential and automotive locksmith skills. And you can trust us to respond rapidly your request for emergency locksmith assistance.
Important Reasons To Choose Us
The top 7 reasons our customers love us:
Around-the-clock availability
Fast response times
A solid 12-month warranty on all new locks
Accurate, skilled local locksmith services
Friendly, capable technicians
A fully licensed, bonded and insured locksmith
Fair upfront pricing
Fast Ignition Switch Repair Or Replacement
We provide many types of automotive locksmith services, including mobile ignition switch repair and replacement. We travel quickly to the customer's location to provide locksmithing assistance. You won't need to pay someone to tow your vehicle to a garage in order to obtain our assistance.
Since we work on all makes and models of vehicles, including both domestic and foreign models, you can depend on us to extract a jammed or broken key from your auto's ignition correctly. We'll perform this service on the spot, while you wait. Our efforts save customers time and money.
To sum up:
Right On Time Locksmith offers valuable 24-hour locksmith assistance for drivers. A jammed, bent or broken car key inside an automotive ignition sometimes causes delays and inconvenience. Our fast mobile service will correct this problem for you quickly. And, we offer 15% discounts to seniors, members of the military and crime victims!