Keep Garage Doors Secure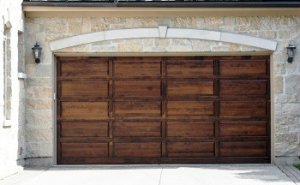 Does the condition of your automatic garage doors concern you? These heavy fixtures typically receive hard use during the course of a year causing the need for garage door repair services!
Today, most garage doors include layers of insulation and paneling. The designers usually employ a system of springs to raise and lower the door at a controlled rate, moving it along parallel metal tracks. A malfunctioning door can cause property damage.
A Comprehensive Locksmith And Door Service
Our company offers complete door repair services in Maryland and DC. As skilled locksmiths, we assist with lock-related security issues involving automatic doors. For instance, we perform:
Commercial Garage Door Repair Services
Residential Garage Door Repair Services
Emergency Garage Door Repair Services
Right On Time Locksmith Repairs Garage Doors
You can depend on us to inspect and service many different types of locks and doors proficiently. Our company protects customers by furnishing the skills of fully bonded, licensed and insured expert technicians.
Customers select us because we supply a high standard of customer service. Some of the advantages we offer include:
Total 24/7 availability
Fair, fully disclosed up front pricing
Rapid response times
Attractive discounts for crime victims, members of the military and seniors
A generous 12-month warranty on new locks
Why Garage Door Security Matters
Why does garage door security matter so much to residents and business owners of Maryland and the District of Columbia? Just consider some of the most important reasons:
Attractive, well-maintained garage doors contribute to property "curb appeal"
A shabby garage door advertises lax security
Many garages connect directly to a residence or business, making these doors tempting targets for burglars
Malfunctioning automatic garage doors pose a crushing hazard to pets and small children
Well-maintained garage doors may increase the security of people entering or leaving a parked vehicle at night
By keeping automatic garage doors in good working condition through regular preventative maintenance, you'll enhance your satisfaction and security as a property owner. Ask us to inspect your garage doors and perform any necessary garage door maintenance and garage door repair services.
Our Garage Door Repair Services
We supply complete garage door repair services. We'll give you our honest evaluation of the condition of your garage doors! For example, you can ask us to offer assistance with any of these common problems:
Garage Door Panel Repair: Our technicians can sometimes repair torn panels. We may recommend garage door replacement.
Garage Door Track And Roller Repair: Ask us to fix track alignment and roller problems. These issues pose safety concerns.
Garage Door Spring And Cable Repair: Garage door springs typically wear out faster than other parts of the assembly. We'll clean the springs and replace worn or broken springs.
Garage Door Opener Repair:We'll replace batteries in garage door fobs. We also repair broken garage door remote controls.
---
We routinely address other common automatic door problems, as well. Call us to correct a noisy garage door. We resolve timing issues and broken garage windows, too. Of course, as locksmiths, we fix malfunctioning garage door lock problems for customers reliably.
Call Right On Time Locksmith for fast, capable garage door repair services. Request our garage door services today!