Contact Us Anytime For Skilled Safe Installation Services
Have you contemplated installing a vault or a safe to better protect valuable items? These secure storage tools offer enhanced resistance against a variety of threats, including natural disasters and burglaries.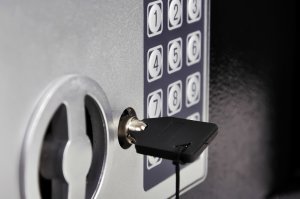 Our company performs well-qualified safe installation services at surprisingly affordable rates. Call us to assist you whenever you need locksmithing services, including specialized safe and vault services.
Right On Time Locksmith
Right on Time Locksmith offers comprehensive locksmith services in Maryland and DC. We maintain an emergency locksmith team to respond to requests for customer assistance on a 24/7 basis.
Our fully licensed, bonded and insured company maintains offices in Rockville. We send mobile locksmith units to customers throughout our locksmith service areas. Our team of experts furnishes specialized tools and supplies. You won't need to wait while we locate essential items to repair a broken lock or a malfunctioning safe.
Why You Should Ask Us to Install Your Next Safe
Why should you hire Right on Time Locksmith? Just consider several good reasons to choose us:
Obtain the skills of a qualified 24-hour locksmith
We supply fast, courteous service
Our technicians offer safe and vault services in Maryland and DC
You'll love our upfront pricing
We respond quickly to requests for service
We give generous discounts to seniors, military personnel and crime victims
Customers receive a solid 12-month warranty on new locks
Our locksmiths perform both residential and commercial safe installations
Our Skilled Safe Installation Services
We provide fast and reliable emergency locksmith services and offer comprehensive safe installation services. For example, customers request our help with these types of projects:
Wall Safes
We'll perform careful installation services for a wide array of modern wall safes. Our years of experience enable us to complete this type of assignment quickly and safely.
Flooring Safes
Have you considered installing a safe beneath the floor? Our skilled team of experts will perform this sometimes challenging project for you correctly and efficiently.
Fire Safes
We furnish qualified fire-resistant safe and vault installation services. Many high-tech safes include complex temperature indicators and alarms. Contact us to undertake skilled fire safe installations.
Walk-In Safes
The installation of a walk-in safe may require extensive technical locksmith assistance. Ask us to help you by completing this project!
Residential Safes
Our residential safe installation services assist customers throughout Maryland and the District of Columbia. Let us help equip your home with a cost-effective safe for storing household valuables.
Commercial Safes
We also furnish a full spectrum of commercial safe and vault installation services. Whether you require a fireproof safe for a jewelry business, a financial services office or a bank, you can depend upon Right on Time Locksmith to complete proficient, knowledgeable installations.
Locksmith Skills Matter During Safe And Vault Installations
By selecting a locksmith to install vaults and safes for your home or business, you've made a wise decision. The heavy weights of some safes may impose potential structural hazards in certain locations. By calling upon the skills of a trained, experienced locksmith, you'll reduce the chance of property damage to real estate from incorrectly installed safes and vaults.
Contact Us
Select Right On Time Locksmith as your designated full-service emergency locksmith in the District of Columbia and Maryland! Call us anytime to obtain additional information or to request skilled locksmithing assistance or get immediate help from a local locksmith.