Call Us To Resolve Accidental Office Lockouts 24-Hours A Day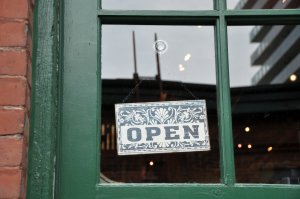 Has your business ever encountered an accidental (and very unwelcome) office lockout? Every day around the United States, business managers sometimes discover they require the services of a trained locksmith – quickly!
Whether a bank customer cannot open a safety deposit box or a restaurant manager discovers employees unable to access a secure storage room, office lockouts disrupt the smooth flow of daily business operations. In these situations, it brings peace of mind to obtain fast, responsive locksmithing assistance with your local experts from Right On Time Locksmith.
Right On Time Locksmith: A Full-Service Company
Contact us whenever you require qualified emergency, automotive, residential or commercial locksmith skills. We maintain an office in Rockville MD and our mobile units serve the District of Columbia and Maryland areas.
Whether your project involves a simple lock installation or the complex deployment of a commercial security system, we possess the training and specialized tools required to help accomplish your goals. We maintain a 24/7 emergency locksmith service to help customers resolve accidental office lockouts and other emergencies. Contact us for help resolving any lock, door, safe or vault issue.
Why You Should Choose Us
We emphasize excellent customer service and you can count on us to obtain these advantages:
Fully licensed, bonded and insured locksmith assistance
Fast response times
Availability at any hour of the day or night
Extensive experience handling lockouts, broken key extractions, and other emergencies
The services of a skilled local locksmith
A solid 12-month warranty on new locks
Generous discounts for military personnel, seniors and crime victims
Competitive, upfront pricing
Maryland And DC – A Great Business Location!
Did you know, during 2015 an estimated 19.3 million tourists passed through Washington D.C.?
Maryland and the District of Columbia welcome literally millions of visitors every year. The booming hospitality industry contributes to the economic vitality of this region. It probably surprises no one to discover that visitors sometimes encounter unexpected lockout situations here: someone may lose or misplace a key, accidentally jam a lock, or find themselves unable to remember an access code.
If your hotel or rental car agency customers experience accidental lockouts, don't hesitate to call us for timely assistance. We'll solve unintended lockouts involving homes, cars and businesses quickly and professionally. Businesses in Washington D.C. and Maryland can rely on us to provide fast, courteous locksmith services whenever accidental lockouts occur.
Obtain Fast, Responsive Locksmith Skills
When you request assistance from an emergency locksmith, you may require very fast service. While some projects can wait, potentially hazardous situations (such as accidental lockouts) really require the immediate attention of a qualified locksmith.
Right On Time Locksmith excels in furnishing rapid responses to customer service requests. When you need a 24-hour locksmith, we won't keep you waiting! Call us to obtain a prompt response from a fully licensed, bonded and insured mobile locksmith team.
Contact Us
Contact Right On Time Locksmith whenever you require locksmith services in Maryland and DC. We operate around-the-clock. When you need a skilled, honest locksmith to solve an accidental office lockout, count on our office lockout services!