Call Us For Licensed Services For Commercial Safes
The process of servicing commercial safes is never a hassle when the crew at Right on Time Locksmith tackles a project. When our repair and maintenance skills are needed, we never delay. As highly trained locksmiths, we implement effective procedures so that all jobs can begin and end in a timely manner.
Quality workmanship is always a main priority, so our technicians use top-of-the-line tools during basic and advanced maintenance and repair tasks to ensure professional results. We're a 24-hour locksmith company and are also equipped to handle all of you safe and vault service needs.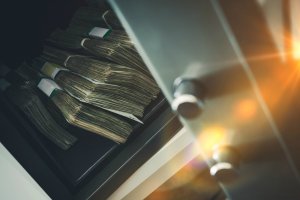 Our commercial safe solutions include:
Installations
Repairs
Routine maintenance
And, we can install or repair any of the following types of safes or vaults for your business property:
Floor safes
Wall safes
Walk-in safes
Fire safes
The Benefits Of Calling Right On Time Locksmith
By working with us, you'll know the cost of the project before any steps are taken because we provide upfront prices every time. If you're a military officer or senior citizen, you can save cash after the job is complete by taking advantage of our 15 percent discount.
No matter if you have a general safe or a modern unit with highly unique features, you'll have peace of mind throughout the entire commercial safe installation or repair process since we're licensed, bonded, and insured.
Our Methods For Commercial Safe installations And Repairs
During commercial safe installation projects, our crews always survey the main location where a unit will be installed to ensure the highest level of safety.
We install commercial safes in office buildings, retail stores, and other facilities that lack proper security tools.
When we implement repair procedures for safes and vaults, every bolt and mechanism is handled with care. Our goal during all repair jobs is to fix everything efficiently without damaging vital components.
A variety of tools and techniques are used after our commercial safe cracking services are requested. Since all safes are designed differently, we usually access units by using cutting gadgets, prying tools and special drills.
The Importance Of Commercial Safes
If you own a retail store that stocks highly valuable items, you'll benefit from using our wall safe installation service. These safes are easy to conceal and can provide peace of mind throughout and beyond regular business hours. Because wall safes have bolted on the interior housing, a burglar cannot access the bolts while the door is locked.
On the other hand:
You may want to use our flooring safe installation service if you're concerned about security in a vulnerable area. These safes can hold multiple items with ease because they're deep and spacious. If your walls aren't thick enough for a wall unit, a floor safe is a good alternative option.
In addition:
Fire safes should be considered if you have tons of important documents that need to be protected. We install these safes in commercial buildings that contain stoves, furnaces, and other fire hazards. Besides the heat-resistant benefits, a fire safe is also a practical choice because the strong housing prevents theft.
And we're not done yet…
Walk-in safes are ideal for spaces in big commercial buildings. We use high-tech gadgets during a walk-in safe installation or repair project and thoroughly inspect the final results to ensure that the unit doesn't have any weak spots.
In the end:
Whenever you need a commercial safe installed or repaired, you can count on the dependable technicians at Right on Time Locksmith. We proudly serve small and large businesses that need safe and vault services in Maryland and DC. To schedule an appointment with one our of emergency locksmiths, contact us today