Break-ins: A Widespread Problem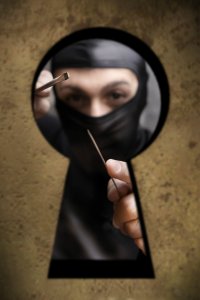 If your household suffered a burglary recently, sadly, you're not alone! Across the United States, an estimated 5,800 burglaries occur every single day. These events cost households an average loss of $2,230. Burglaries can occur at any hour of the day. Surprising perhaps, the majority of burglaries take place during the daytime. An additional cost that most people don't think about is the cost of burglary damage repair for locks and doors.
Whenever you sustain an attempted break-in or a burglary, you can always contact Right On Time Locksmith for fast, well-qualified assistance evaluating the condition of your residential locks and doors. We serve customers throughout Maryland and the District DC area.
You Can Always Depend On Right On Time Locksmith
As a mobile locksmith, we understand the importance of providing 24/7 availability. We respond to customer requests rapidly. Contact us at any hour of the day or night.
Our customers include homeowners, businesses and car owners. Call us whenever you require an honest local locksmith! We'll send an expert team to your location.
We provide our clients with a complete spectrum of lock, safe and door services. We employ fully licensed, bonded and insured locksmiths for your protection. Call us whenever you seek the skills of:
A residential locksmith
An automotive locksmith
A locksmith capable of installing or repairing safes and vaults
Door installation and repair solutions
Modern locksmiths frequently perform complex assignments. Many new high-tech locks require skilled installation and repair, for instance. Most locksmiths still study key cutting and carpentry, of course. Yet today, well-trained professionals also understand electrical systems, computer networking, and cybersecurity issues. When you seek effective, well-informed burglary repair assistance, we are your top choice!
Why Customers Prefer Us
We value our customers. When you contact us for locksmith assistance, you'll enjoy many advantages that include 24-hour availability in all emergency lock and door situations as well as extremely fast response time. We are fully licnesed, bonded and insured for your added benefit and you will receive a 1-year warranty on all new locks that we install for your property.
Plus, you will love our constant and upfront pricing policy. Contact us to find out more about our special discount rates for crime victims, senior citizens and members of the armed forces.
Burglary Damage Repair Facts
Did you know, even an unsuccessful break-in attempt sometimes causes damage to lock mechanisms? Homeowners should obtain a qualified inspection of their locks and doors following these types of incidents to ensure that locks still function reliably.
Additionally, asking a licensed locksmith to evaluate your locks may assist insured homeowners who file burglary damage reports with their insurance companies. In some cases, insurance may cover lock repair or replacement.
Obtain Fast Emergency Locksmith Services
Ask us to provide these important services following a break-in attempt or a burglary:
An inspection of all the locks in the residence
A professional evaluation of damage to existing locks
The repair or replacement of damaged locks
The installation of new high-security locks, if appropriate
Call Us Anytime!
We offer rapid 24-hour locksmith services to assist customers with any automotive, residential or commercial locksmith emergency. We value our customers and we'll treat your service call as our top priority! Contact Right On Time Locksmith whenever you require a qualified locksmith.