We Ensure That Your Valuables Remain Safe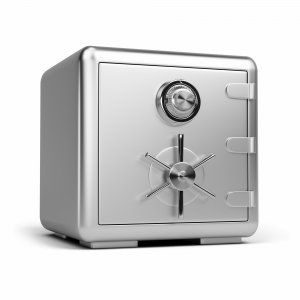 As a trusted and reliable provider of locksmith services in Maryland and DC, Right on Time Locksmith is a 24-hour locksmith that you can trust. When you need a locksmith, you should not be confined to one that only offers banker's hours. This is why we promise fast response time, offer a safe cracking service, and provide safes and vaults for all types of residential and office environments.
In addition to being a door and safe company, we are pleased to offer full residential, automotive, commercial and emergency locksmith services. We have local mobile units ready to be dispatched throughout the Maryland and DC Metro areas.
Safe And Vault Services Near You
People have a need to lock up various types of valuables, collectible items, personal documents and mementos, and much more. No matter what your need is, we have a safe installation service that is sure to meet your needs. No matter the size, we can accommodate you.
This includes:
Wall safes
Flooring safes
Fire safes
Walk-in safes
Residential safes
Commercial safes
Safecracking
Safe installation
In addition to the best products on the market, we can offer all of our clients the following promises:
We make ourselves available around the clock
We respond quickly to all calls
Our pricing is upfront and transparent
We offer a 12-month warranty on all new locks that we install for you
We offer a 15% discount to victims of a crime, members of the military, and senior citizens
Our firm is fully licensed, bonded and insured
In short, you can trust us to live up to our word. We are a company that is built on integrity and trust. As a bonded locksmith, our word is our bond and we are always available should you need a professional safe cracking service. It happens from time to time, so we are always available in your time of need.
Safes For Every Situation
It does not matter what type of safe you require, or what you need it for. We have a type and size available for you. This begins with traditional wall safes. These can be hidden with a picture, are easily opened with your access code, and can store a range of valuables within. If you have a bigger collection that you need to safeguard, walk-in safes might be more to your liking. Artwork, sculptures, and much more are commonly included commodities within these safes. Flooring safes can also be installed by our technicians, as can a range of residential and commercial safes.
In order to safeguard your belongings, safes and vaults are a viable way of providing much-needed security and peace of mind. The history of this area of the country dates back more than three centuries and we are pleased to now be a part of ensuring that safety and integrity of residential and commercial buildings alike.
If you are in need of an emergency locksmith, or safe and vault services in Maryland and DC, do not hesitate to contact Right On Time Locksmith anytime day or night. We pledge to always respond as quickly as we can, and we will dispatch a professional technician to your location to go over all of the details.