Call Us For Transponder Car Keys Assistance – We Come To You 24/7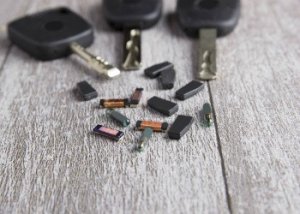 If you're looking for professional transporter car key services, the best options are available at Right on Time Locksmith. We understand that problems with your car keys can affect daily tasks, so our staff works hard, effectively, and efficiently to ensure fast response times. The process of scheduling an appointment for our services isn't a hassle because we've built a strong reputation by successfully serving locals 24/7. We provide the area's top automotive locksmith services and if you work with us, there will be no surprises/ Besides upfront pricing, our services are worth considering because:
We provide a 12-month warranty on locks
Senior citizens and military personnel get a 15 percent discount
Our automotive locksmiths are licensed and insured
What To Do If Your Transponder Key Isn't Working
To begin, check the electronic system and the locking mechanism because some mechanical issues that affect your keys usually develop in these areas. If everything is functioning properly in these locations, the key should be inspected. Usually, a transponder key won't operate if the battery is low or has completely drained. Typically, the process of changing the battery isn't challenging. However, to avoid any unnecessary complications, you may want to let one of your technicians access and replace the battery. Although battery problems affect most transponder keys, there are other reasons why these gadgets fail to operate. For example, you might want to work with one of our local locksmiths if your transponder key has a:
Jammed button
Programming problem
Faulty chip
Jammed buttons and transponder key programming issues are usually simple, so they can be resolved in a timely manner. Faulty chips problems vary based on the condition of the hardware. When a chip can't be repaired, a transponder car key replacement will be needed. But not to worry, our mobile units are fully equipped to handle all types of transponder key problems large and small.
How Transponder Keys Work
Many transponder keys that are designed for modern automobiles have a microchip. This chip interacts with the components in a car to prevent auto theft. These components include:
Antenna ring
ECM (Engine Control Module)
Immobilizer
ECU (Engine Control Unit)
After a transponder key is programmed and placed in an ignition, a radio frequency blasts out of the antenna ring once the cylinder is rotated. When the chip in the transponder detects the signal, it propels a radio wave that contains an ID code back to the antenna ring. Following this phase of the process, the antenna rings functions again and sends the code to the ECM. At this point, the car will start if the code in the ECU matches the code that was sent through the radio frequency. If the ID code doesn't match, the immobilizer will remain enabled; as a result, the engine won't start after the transponder is used.
In short:
At Right On Time Locksmith, everyone gets a high level of customer service. You can experience our customer service methods by working with our mobile locksmiths during projects that involve a modern or classic car. As professionally trained technicians, we service all makes and models. Because we use commercial-grade tools, we're able to strategically service vehicles that were manufactured overseas and in the United States in an efficient manner. We provide our locksmith services in Maryland and DC. If you'd like to schedule an appointment with an emergency locksmith, contact us today.