Get Expert Services For Your Walk-In Safe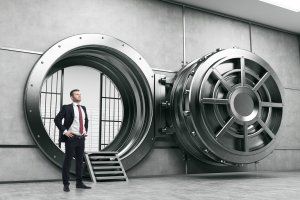 Do you require assistance installing, servicing or maintaining a vault or a walk in safe? Well, Right On Time Locksmith offers complete locksmith services in Maryland and DC. And we'll help you resolve any problem involving a lock or a safe! Our mobile technicians will travel to your location quickly in response to service calls. We possess extensive experience.
About Us
We supply a full spectrum of emergency, commercial, automotive and residential locksmith services. We work with locks, doors, vaults and safes.
For example, if your financial institution plans to add an additional walk-in vault, you can contact us for assistance. We help many businesses across Maryland and the District of Columbia deploy secure, stylish walk-in safes. We'll also assist home builders and residential customers seeking walk-in safe installation or repair services.
Why Customers Select Us
Our customers appreciate our commitment to high standards of service. Additionally, we supply these benefits:
The skills of trained, capable locksmiths
Around-the-clock availability, including holidays and weekends
Fast response times in emergency lockout situations
Fully licensed, bonded and insured assistance you can count on
15% discounts for the military, senior citizens and crime victims
An ironclad 1-year warranty on new locks
Competitive upfront pricing
More Benefits Of Walk-In Safes
You can obtain both commercial and residential walk-in safes from Right On Time Locksmith. Although in the past businesses commissioned the vast majority of walk-in safes, a growing market exists for these specialized security tools in modern residences. As a full spectrum 24-hour locksmith, we offer comprehensive safe and vault services in Maryland and DC for your convenience:
Walk-In Safe Installation: Our skilled locksmiths install vaults and walk in safes for customers on demand. We can help you locate products meeting your requirements. Additionally, we'll install safes, safe doors and locks, and accessory cables, coolant lines and more. Contact us for complete installation assistance.
Walk-In Safe Repair: Repairing or refurbishing a vault or walk in safe correctly requires extensive knowledge. Customers can depend upon the fully bonded, licensed and insured experts at Right On Time Locksmith for well-qualified safe repair services. We'll also repair or replace broken lock mechanisms, or help you upgrade to obtain enhanced security.
Walk-In Safe Cracking: You can count on us to perform skilled safe cracking services during an emergency. If you lose the access codes or combination to a walk in safe, for instance, we'll help you regain control over a locked safe. We'll also evaluate your walk in safe's security upon request by performing safe cracking. You can seek emergency locksmith services from us on a 24/7 basis, at any hour of the day or night.
Further Information
To explore how a walk in safe in your home or business might enhance the security of valuable assets, simply call us. We'll schedule an appointment to discuss your safe and vault needs in detail with you. You can also call us to request emergency safe and vault services at any time.