A Capable 24-Hour Locksmith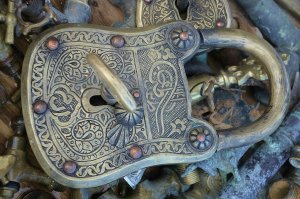 Have you ever required the services of a dependable locksmith? When emergencies such as accidental home lockouts occur, these situations sometimes happen at inconvenient hours. Right on Time Locksmith maintains 24/7 availability to assist our customers with top-quality lock services.
We offer fast response times, too. As a mobile locksmith, we'll travel to your location to provide assistance. Our fully licensed, bonded and insured company furnishes complete emergency, automotive, residential and commercial services. We install and repair locks, safes, vaults and doors.
About Right On Time Locksmith
We offer locksmith services in Maryland and DC. Contact us at any hour to obtain reliable service from a qualified local technician.
Don't hesitate to request our help resolving any type of locksmith problem. We extract jammed or broken keys from locks, install and repair complex keyless entry systems and even work on magnetic door locks. Our comprehensive lock services will please you!
Why Customers Contact Us
Customers choose us for several reasons. Just consider a few of the major advantages we offer:
The skills of proficient, well-trained locksmiths and door installation and repair experts
Fast response times
Availability at any hour of the day and night
Fair, upfront pricing
12-month warranty on new locks
Generous discounts for military personnel, crime victims and seniors
We offer a full spectrum of lock installation and repair services. Our team of experts possess years of experience resolving problems with a variety of lock mechanisms.
Some Illustrations Of Lock Services We Offer:
These examples illustrate the variety of locks we service. Ask us to install, maintain or repair these mechanisms:
Deadbolt Locks: We install these residential locks and commercial locks in a variety of doors. A deadbolt offers better protection against forced entry.
High-Security Locks: Do you require an especially strong lock to offer enhanced protection against burglaries? Call us for fast assistance.
Profile Cylinder Locks: We also change or replace profile cylinder locks. We'll rekey these locks upon request to help you save money.
Smart Locks: Ask us to install a new keyless entry system using digital locks. You'll appreciate the ability to lock the door remotely using this technology.
Mortise Locks: Mortise locks frustrate lock pickers by securing the lock mechanism inside a wooden slit called a "mortise". Ask us to install or repair this type of lock.
We'll rekey many different types of lock mechanisms, enabling customers to save money by replacing only the key, instead of the entire lock. Alternatively, you can request us to perform a complete lock change if you desire upgraded or entirely new locks on the premises.
Our Emergency Locksmith Services
We maintain a responsive 24-hour emergency locksmith service to respond to requests for our immediate assistance. Call us to handle any of these types of problems:
Accidental lockouts from the home, the office or the car
Qualified broken key extractions
On-the-spot auto ignition switch replacements
Burglary damage repair services
Assistance troubleshooting a malfunctioning keyless entry system
Further Information
Trust us to supply honest, capable locksmith services in Maryland and the District of Columbia. Let us help you solve problems with locks quickly and reliably!