Professional Front Door Services For Your Home Or Business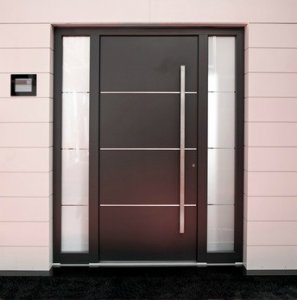 Does your front door establish a warm, welcoming tone for your decor? Right On Time Locksmith offers complete front door services in Maryland and DC to give your property the protection it needs, and the beauty it deserves.
You can ask us to install, troubleshoot and repair many different types of locks, safes, vaults and doors. We enhance security, while also helping our customers achieve desired design goals. For instance, we furnish a full range of door installation and repair solutions.
A Complete Local Locksmith
We serve customers using teams of mobile technicians. We'll travel to your site to perform our work.
We offer the skills of fully licensed, bonded and insured technicians. Ask us to provide any of these important services:
A complete spectrum of automotive, emergency, commercial and residential locksmith assignments
Installing, maintaining and repairing safes and vaults
Complete door installation, maintenance and repair services (including automatic garage door services and front door services).
Why Customers Recommend Us
When you require professional lock, vault or door-related services, it makes sense to call upon a company with a great business reputation. Right On Time Locksmith has developed a loyal base of customers because we offer several distinct advantages:
A full spectrum of services
Availability on a 24/7 basis
Fast response times
Polite, friendly technicians
A great work ethic
A solid 1-year warranty on new locks
Generous discounts available for crime victims, the military and seniors
Fair upfront pricing on all of our services
Fun Facts About Front Doors!
Around the world, people in many ancient civilizations emphasized the importance of maintaining an impressive front door. Even today, many Americans place festive Christmas wreaths of holly or fresh pine on the exterior of a main door to celebrate the holiday season.
Fun Feng Shui Info:
At one point in China, a strict legal code reserved the privilege of painting an entrance bright red in color exclusively to high ranking landowners and officials. Many people considered red to be an auspicious, powerful color. An attractive front door sometimes conveys important symbolic messages!
Our Exceptional Front Door Services
When you want your front door to reflect your best business or personal image, you can call upon the front door installation and repair services of Right On Time Locksmith. We'll help you enjoy a stylish, attractive entrance. Create an inviting entrance to welcome visitors! For example, consider some of the benefits you'll receive by utilizing our expert front door services:
We install, maintain and repair doors of many types
Our experienced technicians will work on both commercial doors and residential doors
We offer doors constructed from a variety of materials, including wood, fiberglass, steel, and more
Ask us to install or repair single doors, double doors, glass doors, Dutch doors, security doors or fire-resistant doors
We perform complete lock-related services to secure front doors
Our locksmiths can install innovative keyless entry systems for you
We'll help integrate your front into an access control system or security system
Use our services to achieve your unique design goals!
Further Information:
Call us to obtain additional information or to schedule a door service appointment. Right On Time Locksmith also offers fast emergency door services for your convenience!