Your Doors Say A Lot About Your Business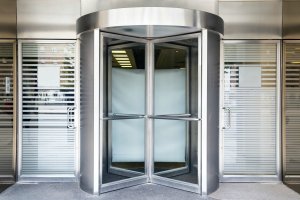 Doors keep your place of business safe from intruders as well as bad weather. Likewise, a door is the first impression that people encounter while in your premises. If you are in Maryland and D.C area and need a commercial door installation, repair or replacement service that gives your premises a unique and elegant look, then Right on Time Locksmith is the service providers you should turn to for a solution.
Who Are We?
Right on Time Locksmith, is the leading provider of door services in Maryland and DC. We offer commercial, residential and garage door services. Our technicians are careful to provide service that leaves you satisfied.
What Makes Us Different?
Our technicians work all round the clock to keep your property safely locked and looking great. Part of our experienced team is always on standby in various local mobile units to respond to emergency door services requests.
Before we start working on your door, we inspect your issue and present you with an honest upfront price. We also give a 15% discount rate to crime victims, military service persons and the elderly.
We work with a disciplined and qualified team of technicians. Before we employ an expert we ensure that relevant authorities license them and that they are bonded and insured.
Why Choose Us?
Our team is experienced to handle all commercial door issues. Here is a list of services we offer.
Repair Services
Our experts are positioned to offer commercial door repairs or replace broken parts like hinges, default planes, and rails failed locks and other blemished parts. We service all types of doors made of wood, steel, aluminum or any material.
Emergency Services
Right on Time Locksmith understands that your door can break down any time of the day or night. Our local mobile technicians are always prepared with the right tools to give 24-hour door services to emergency issues happening due to crime and other disruptive problems.
Installation Services
Our experienced team offers all commercial door installation services. Our technicians will help you choose the best type of door that is suitable to meet your security, financial, aesthetic and functionality needs. Some of the door types we can help you install are;
Storefront Doors: If yours is a retail business, we ensure that we install an elegant type of door that gives best in the class impression to your customers. We ensure that the doors facilitate ease of entry into your business and that they last long.
Fireproof Doors: We specialize in all types of fireproof doors that meet building code specifications. Unlike most service providers, we install different styles of fireproof doors that will fit your taste and different fire ratings.
Steel Doors: We are the top service providers of custom-made steel doors. Our vast range of steel door features modest designs that have a great appeal to the general public, meet security needs, and are treated to withstand bad weather and regular use.
Automatic Doors: Some of the automatic door types we specialize in are the conventional sliding and folding types. We ensure that we install a door that gives you satisfaction and meets safety regulations.
Security Doors: Regarding the safety of your premises, our company makes sure that we install high-quality doors tested and will help prevent break-ins.
Garage Doors: We install commercial and residential garage doors that are energy efficient, customized to match your needs, and that last for years to come.
---
The bottom line:
We can install or repair the best type of commercial doors for your business needs!