Get New Locks From A Reliable Local Locksmith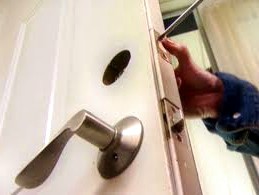 Do you reside in the District of Columbia or Maryland? We'd like to introduce you to us: Right On Time Locksmith. Call us whenever you require the skills of a capable, honest mobile locksmith to provide top-quality lock change services.
Customers who seek lock changes often require fast service. You won't wait long for assistance when you summon us. We take great pride in responding quickly to customer requests!
Things To Consider When Looking For A Locksmith
We have developed a great reputation as a company dedicated to superior customer service. We perform lock, safe, vault and door installations and repairs. Businesses and homeowners appreciate our competitive rates and fair, upfront pricing.
We hope you'll select us the next time you require any important lock-related security services. For instance, we offer a number of advantages:
Generous discounts for seniors, military personnel and crime victims
Well-trained, friendly technicians
Comprehensive automotive, residential, commercial and emergency locksmith services
A fully licensed, bonded and insured company
Around-the-clock 24-hour availability
Fast response times
An ironclad 12-month warranty on all new locks
Lock Changes
Customers may ask us to change a lock (or all of their locks) for a variety of important reasons. We sometimes receive this request due to:
Crime: News reports suggest homes and businesses subjected to a burglary frequently become repeat targets. Statistics indicate that this crime has become pervasive in the USA. Burglary occurs somewhere in the nation every 18 seconds (slightly over three times per minute!). During the course of an unauthorized entry, an intruder may damage locks while attempting to enter the premises. Criminals may also steal keys or even duplicate keys on the spot. A burglary may lead a homeowner or business proprietor to request a complete lock change.
Security Upgrades: Another reason many customers us to replace old locks with new products involves a routine security upgrade. Technology advances frequently, and new locks may provide some enhanced security or convenience features. For example, we can install a keyless entry or "smart" lock for you upon request. These high-tech systems do not require the use of physical key. They may allow you to remotely lock or unlock a door using mobile technology.
New Decor: Have you considered changing your decor? Some customers prefer new locks on certain doors to accompany a significant interior decorating project. For example, if you've recently remodeled using a Victorian motif, then changing an existing lock to include a mortise lock and metal plate in the door may help promote greater design consistency.
Fast, Responsive Locksmith Service
Right On Time Locksmith offers fast 24-hour emergency locksmith services. We respond very quickly to service calls. If you've sustained a burglary or one of your locks has stopped working, for example, you won't need to wait weeks for our technicians to assist you!
Think of our company whenever you require top-rated lock services. We hope our work will delight you and you'll decide to recommend us to others. And if there is no damage to your lock mechanism you may be able to save money if you consider our lock rekey services instead of a lock change.
Contact Us Today!
We offer locksmith services in Maryland and DC throughout the year. Our technicians consider no project too large (or too small). Harness the capabilities of our well-trained, experienced team of experts to perform lock changes for you on demand!